Amasa Basin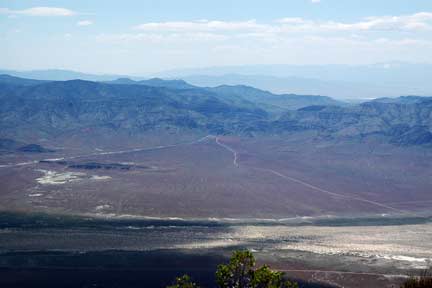 Getting There:
There are many ways to get to Delta from Salt Lake City. You can drive south on I-15 to
Santaquin, then take Highway 6 west through the town of Eureka on to Delta or take Redwood Road all the way to Highway 6 going on the west side of Utah Lake. You can also go on I-15 south to Nephi, then west on Highway 132, then south on Highway 6 to Delta. When you arrive at Delta, turn right onto Highway 50 and go west through town. Continue west on highway 50 for about 40 miles at milepost 51.5. It is about 11 miles northwest to the trailhead. It is about 175 miles from Salt Lake City. Turn off from highway 50 N39°06.347' W113°08.718' altitude 4544 feet.
Watering Holes:
In Delta there are groceries store, gas, food, RV Park, Hotel and ATV Dealers. In Lynndly there is a gas station with many flavors of ice cream.
Camping:
There are many primitive camping spots along the road up to the trailhead and beyond. You could tent camp without a trailer on the top.
Facilities
None.
Riding Description
I was shocked when we go to the top of this mountain. I would have never believed there was pine and aspen trees up there in the middle of the desert. There is also a big sink hole. Going west on trail 1 there is one very steep part almost vertical that you will need 4x4 and maybe a winch. Going around to the north east is much easier. The climb to the top is a little steep in places.
Elevation 5,400 to 9,000 feet.
Extra Information:
Leave all gate the way you found them. There are a lot of old mines in the area. Don't go into them they are not safe. There is a lot of abandent mining equipment that is fun to explore. At the top the is a short hiking trail that will give you view of the whole valley.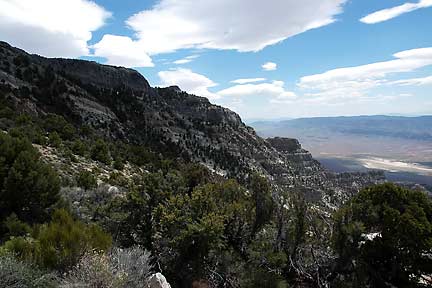 Signing
Most trails were signed.
Winter Riding
There are better places to go..
Additional Information
Millard County (435) 864-4316
Emergencies
The closest medical Clinic is Central Valley Medical Clinic in Nephi.
18 West 1500 N (435)623-3000
Millard County Sheriff (435) 864-2755 or (435) 743-6223
Highway Patrol (435) 743-6653
BLM Office in Fillmore (435)743-3123
Season
Best in spring and fall. Around base of the mountain all year, don't think you could get to the top in the winter.
Rating
Mostly Beginner around the base of the mountain More advance on back side of mountain and there is one 50 yard section of most advanced.