Moab ATV Trails
Well if I had to vote on where the best ATV trails are in the world I would have a tough decision between Moab and the Paiute ATV Trails. There is no two better place's to ride. Both Moab and the Piaute ATV trails are within miles of each other but completely different. Moab is the red rock capital. The trails are from riding in red sand to slick rock. There is a lot of ledges to ride down or up and you may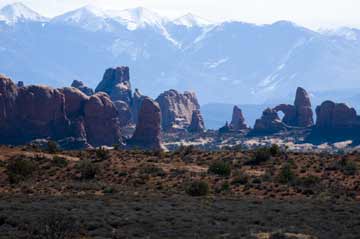 have to do some trail building. Moab is a full service town with stores, restaurants and gas. You can't drive your ATV in town. Don't forget a rest day spent at Arches National Park, this is a must see. I have tried to make this information as accurate as possible. Please review our visitors agreement and as always contact the local land managers for up to date information. I drive a Sportsman 500 and my 2 girls 16 and 12 drive TrailBoss's. I base my descriptions on what I have rode with and without my kids. The best book I found is the ATV Trails Guide Moab, Utah.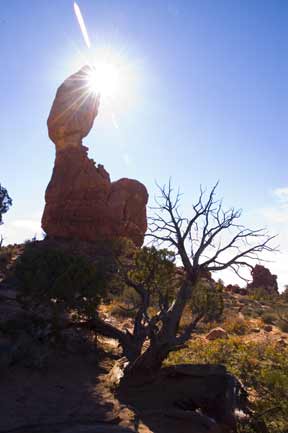 Eating Place: Zak's has a great Pizza buffet.
Camping: There are many private campgrounds in the area. For boon docking there is camping North of town on Highway 313 at Big Mesa and south of town on behind the rocks road. BLM fee sites along Kane Creek and also the Sand Flats Recreational Area. Of course there are places all over you could camp.
RV Supplies: Quality RV on Main Street. Parts, Repairs, Propane, Dump Station
Allen Memorial Hospital 719 W. 400 N. (435) 259-7191
Moab Travel Council Main and Center St. (800) 635-6622
Sand Flats Recreation Area (435) 259-2444
When To Visit Sept-October, April-May Not to hot. You can ride all year.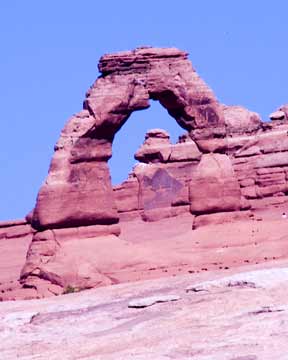 Scenery Everywhere your eyes look.
GPS Coordinates
Amasa Back Trail

Arch Canyon/Texas Flats

Bridger Jack Mesa

Bulldog Trail

Canyonlands Overlook

Camp Jackson

Determination Towers

Elk Ridge/South Cottonwood

Falls Missile

Hook and ladder

Kokopellis Trail

Jacobs Chair

Jackson Hole

Johns Canyon

Monticello to Bulldog

Moab Rim

North Longpoint

Pipeline

Piute Pass

Poison Spider Mesa

Porcupine Rim

Potash Road

River House Ruin/Lime Ridge

Seven Mile Rim

South Cottonwood

Sovereign Trail

Steelbender loop

Table of the Sun

Trout Springs

Shay Ridge

Wagon Wheel

Wooden Shoe

White Rim Trail/Long point

West Water